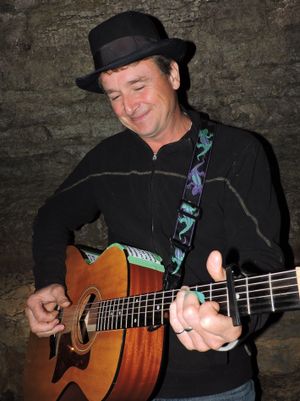 Short Story
Thanks for checking out my bio!. I put together my folk music act in 2014 and 400 gigs later I'm loving performing, writing, and just playing my guitar and singing.  In 2016, I started a home-brew recording project but it ground to a halt until 2018 when I booked myself into a studio with a Producer that does amazing things with folk music. The album, The River, was released in 2019 February, and if you listen to all 12 songs, you're going to feel that you've been on a journey (perhaps down a river).  I hope you have a chance to see me perform the songs live, because some of them have interesting stories of the heritage of my part of Canada, the Ottawa Valley. Come see my newest folk show Forgotten Memories of the Ottawa Valley, and watch for my newly formed 5 pc folk music group NORTH RENFREW, performing my music with a full and beautiful sound. Also, watch for a new album coming out in 2023, perhaps to be named The Forest. There is lots going on in my love of folk music!!
I don't know how to describe my music.  There are so many genres of folk music and I get drawn into many of them.  Canadiana, Roots and Singer/Songwriter would be a few adjectives. Some songs are more traditional folk, others sound a bit like Neil Young or Blue Rodeo. Some have a funk groove, while others lean towards country. You could say that there something for everybody. Diversity is important, I think. I hope you check out my songs and videos and you find enjoyment.
And please track me down to see me live. The stories are interesting and they probably apply to you in some sense.  Sign up to my mailing list to keep informed. Visit my Facebook page where these is more activity in weekly posts. (search for Marc Audet Singer/Songwriter)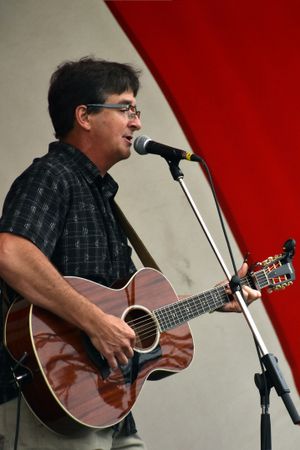 Songwriter Bio
Marc Audet is a folk music singer/songwriter from the Ottawa Valley, who's songwriting interests includes writing about the history and heritage of the Ottawa Valley. His shows blend great songwriting and storytelling, creating a captivating and immersive experience for listeners. His unassuming stage presence projects a serene and introspective setting,  much like the territory that he sings about. There is an authenticity in his music that draws listeners in, connecting with truth in music.
Marc is a very active musician, performing wherever opportunities present themselves. Since launching his folk music act in 2014, Marc has performed close to 400 times, and also to his credit is a 2019 studio album, The River, and a 2020/2021 digital release of live recordings of historical songs, Forgotten Memories of the Ottawa Valley (2021). A second studio album is currently in the early stages of recording. Marc Audet has something to say, musically.
Marc's continuing growth as a folk music singer/songwriter is an outcome of his love of performing. A series of live folk shows was launched in January 2020 and again in December 2021 (Winter Folk Show), bringing his music to many communities throughout the Ottawa Valley. During the Covid-19 pandemic, a series of 70 (and ongoing) weekly livestream shows were held (The Stream), extending his reach across Canada.
Marc's music is now available from a 5 piece folk music group called NORTH RENFREW., as well as in trio and duo formats. Named after the district of the Ottawa Valley that the members are all from, the newly formed group includes guitar, accordion, fiddle, mandolin/banjo and Irish whistle.  The group has a beautiful and interesting and unique sound.
Marc takes pride in being a member of SOCAN, the Society of Composers, Authors and Music Publishers of Canada, as well as Folk Music Ontario (FMO).